Solo Dance Studio

Solo Dance Studio is a professional dance company that eager to search in all Indonesian traditions and to establish the connection of the source. The process of dance and the intelligence of body movement are to reach a better understanding of dance and human life.
Founded and established in 1995 as Girindha Natya Studio. Later however, in 1996 Eko Supriyanto as a founder, artistic director and choreographer together with Tria Vita Hendra Jaya as an artistic and lighting designer, along with five other company members re-naming the Girindha Natya Studio as 'Solo Dance Studio'. It is name of solo City or Surakarta, but also means as soloist performance in the large group. Philosophically means dancing solo / single body as a truly honest performance.
The missions are to creating an environment of learning, studying and developing process. To trained the principal of art of rehearsal and process. The exploration space that has no boundaries is a role for 'Solo Dance Studio' to look and find the possibilities of aesthetic movement, collaborative and choreographies with the knowledge of intellectuality to address honesty.
With nine dancers, five choreographers, two team artistic and one artistic director, since 1996 'Solo Dance Studio' has been creating and continuing a dance productions and presenting a cross Indonesia and abroad.
This company it has been collaborating with various artists nationally and internationally. In 1997, the company started having collaboration work entitled "Second Journey" 1997-2001. With the local artists such as studio Laksemana, Pekanbaru under director Iwan Irawan Permadi, Nan Jombang Studio, Padang with Ery Mefri as a director. Eki Studio Jakarta, Martinus Miroto with Banjar Mili Studio, SET Film Workshop and other dance institutions and university in Indonesia
WORKS
CRY JAILOLO (Photography by Vasco Da Gama)
"Without Body" (Photogrhapy Aldila An 2009)
"Tawur" (Photography by Adri B Putra 2009)
People
Astri Kusuma Wardani
Production Management and Dancer
Eko Wahyudi
Choreographer and Dancer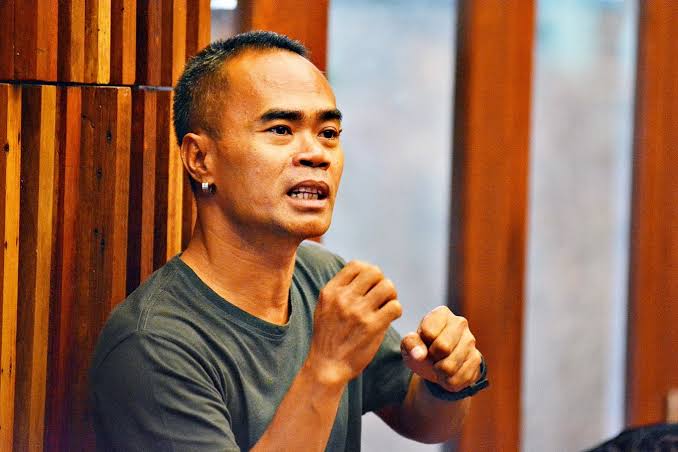 Eko Supriyanto
Artistic Director, Choreographer and Founder
Contact
Location:
Perum RC Palur Jl. Renyeb no.64 Ngringo – Palur, Karanganyar 57772 Central Java - Indonesia
Email:
isa.natadiningrat@yahoo.com
Whatsapp:
+62 811 918 877